Admin 0 Comments 206 Views
Tramways To Reappear In Phnom Penh City
Tramways To Reappear In Phnom Penh City
Phnom Penh: The Ministry of Public Works and Transport and a French company have agreed to re-study the railway system in Tramways in Phnom Penh to help reduce traffic congestion. The agreement was reached during a meeting between Senior Minister Sun Chanthol, Minister of Public Works and Transport, François Corbin, Special Representative of the Minister of Europe and Foreign Affairs for Economic Relations with ASEAN on 25th January 2023.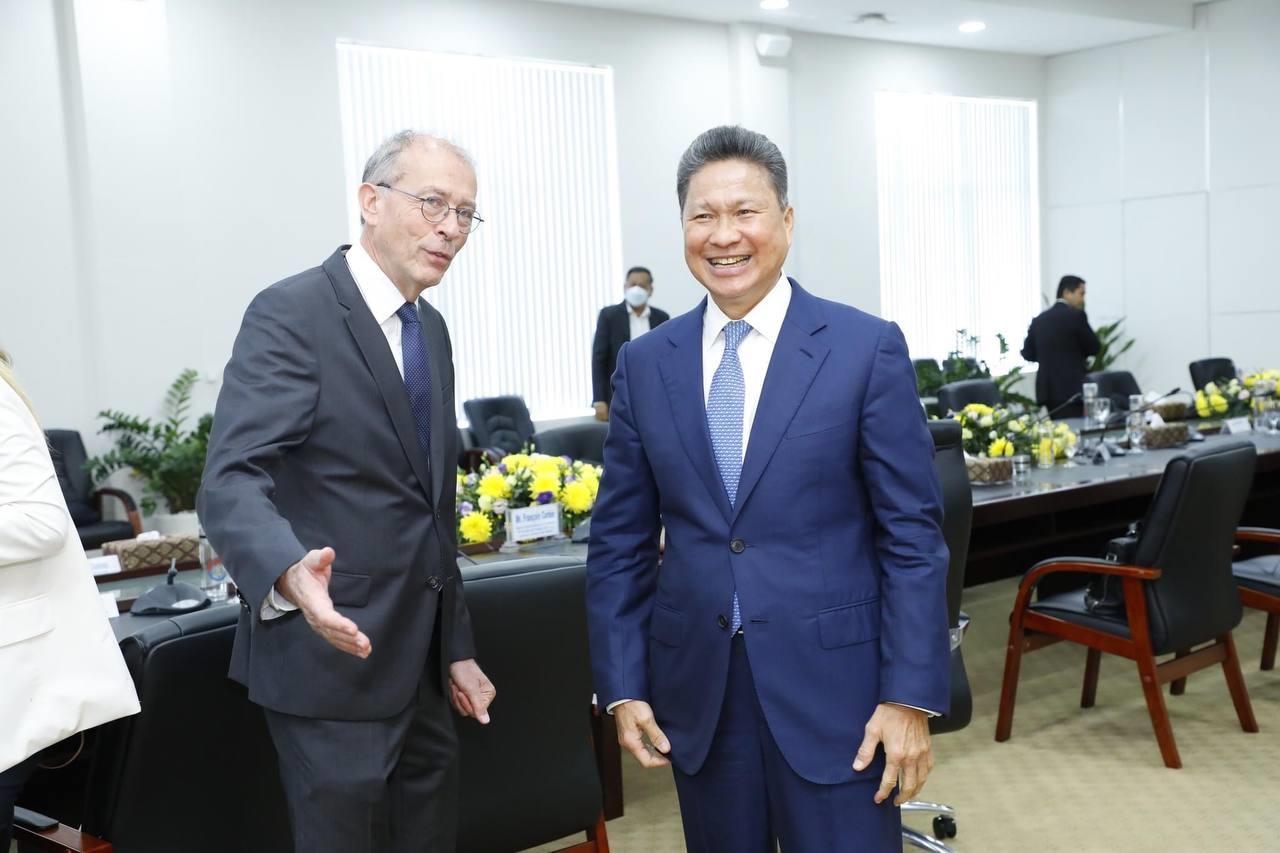 Speaking at the meeting, the Senior Minister highlighted the road network connection across the country, especially the road projects that have been improving from two lanes to four lanes, improving road infrastructure from DBST to AC concrete road (DBST) and integrating into all sectors to expand the relationship and economic scope of the people in the framework across the country to have a prosperous life and employment for all.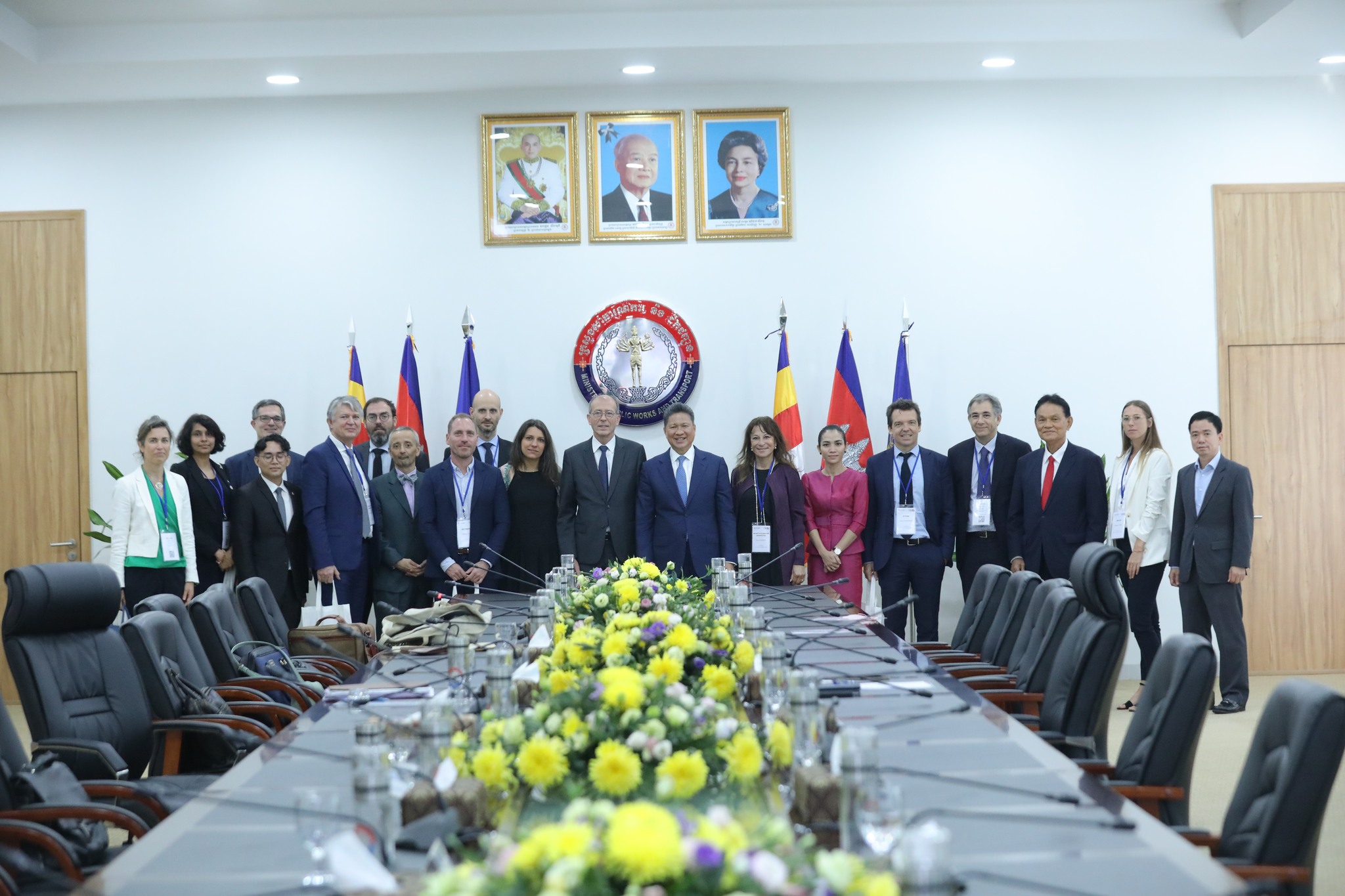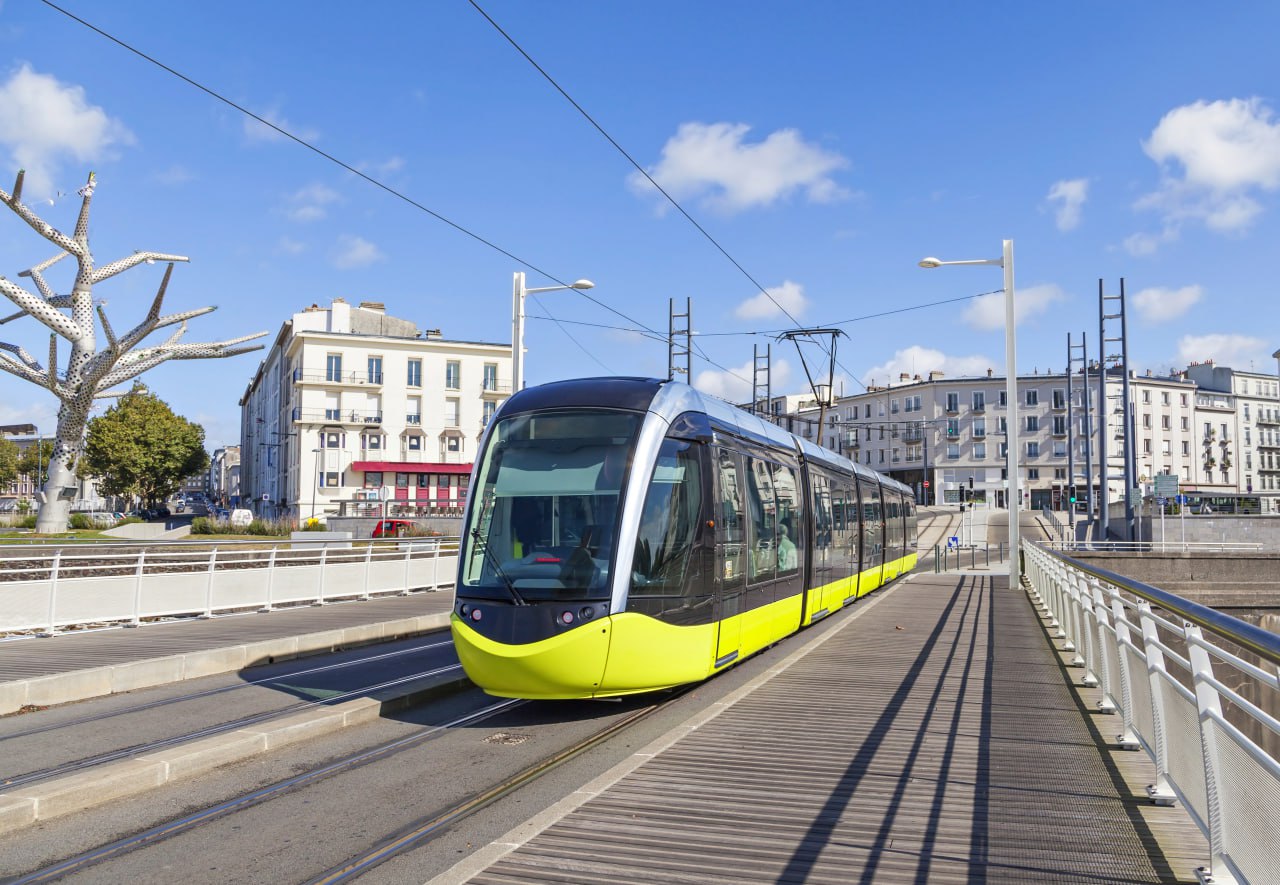 In particular, in this meeting, HE Senior Minister informed about the historical project that Cambodia has just achieved: Phnom Penh-Sihanoukville Expressway and many major projects under study, including Phnom Penh-Bavet Expressway Project, The Phnom Penh-Siem Reap Expressway project and the project to upgrade the northern Phnom Penh-Poipet railway to a high-speed railway.
In addition, HE Senior Minister also informed about the infrastructure development projects, including Master plan for infrastructure development, road network, water transport master plan, railway transport plan, logistics master plan and operating system project study as in automated guideway transit (AGT), subway and monorail development project study and also requested the French delegation to review the feasibility study of the Tramways system in Phnom Penh to help reduce Traffic congestion in Phnom Penh.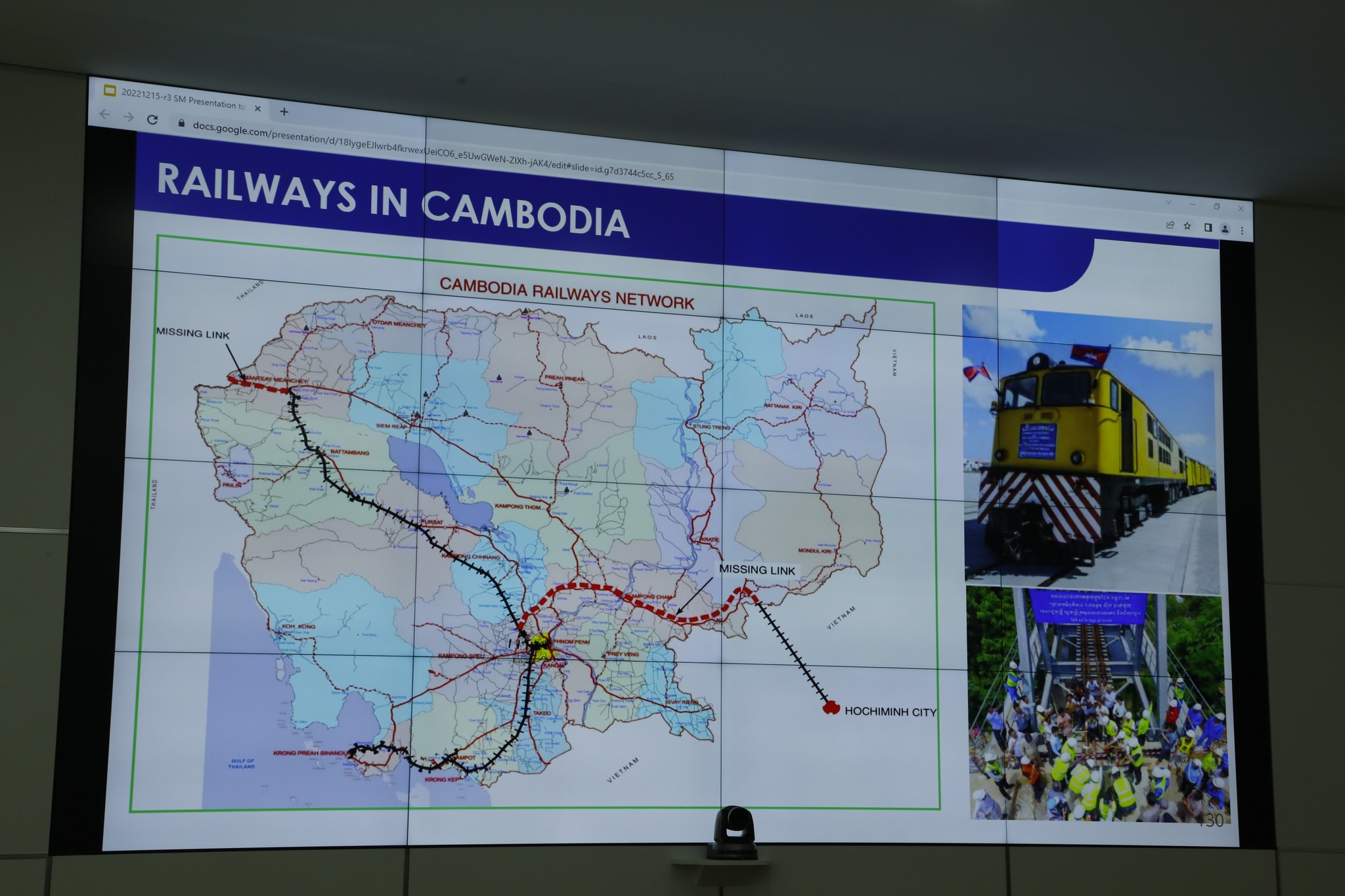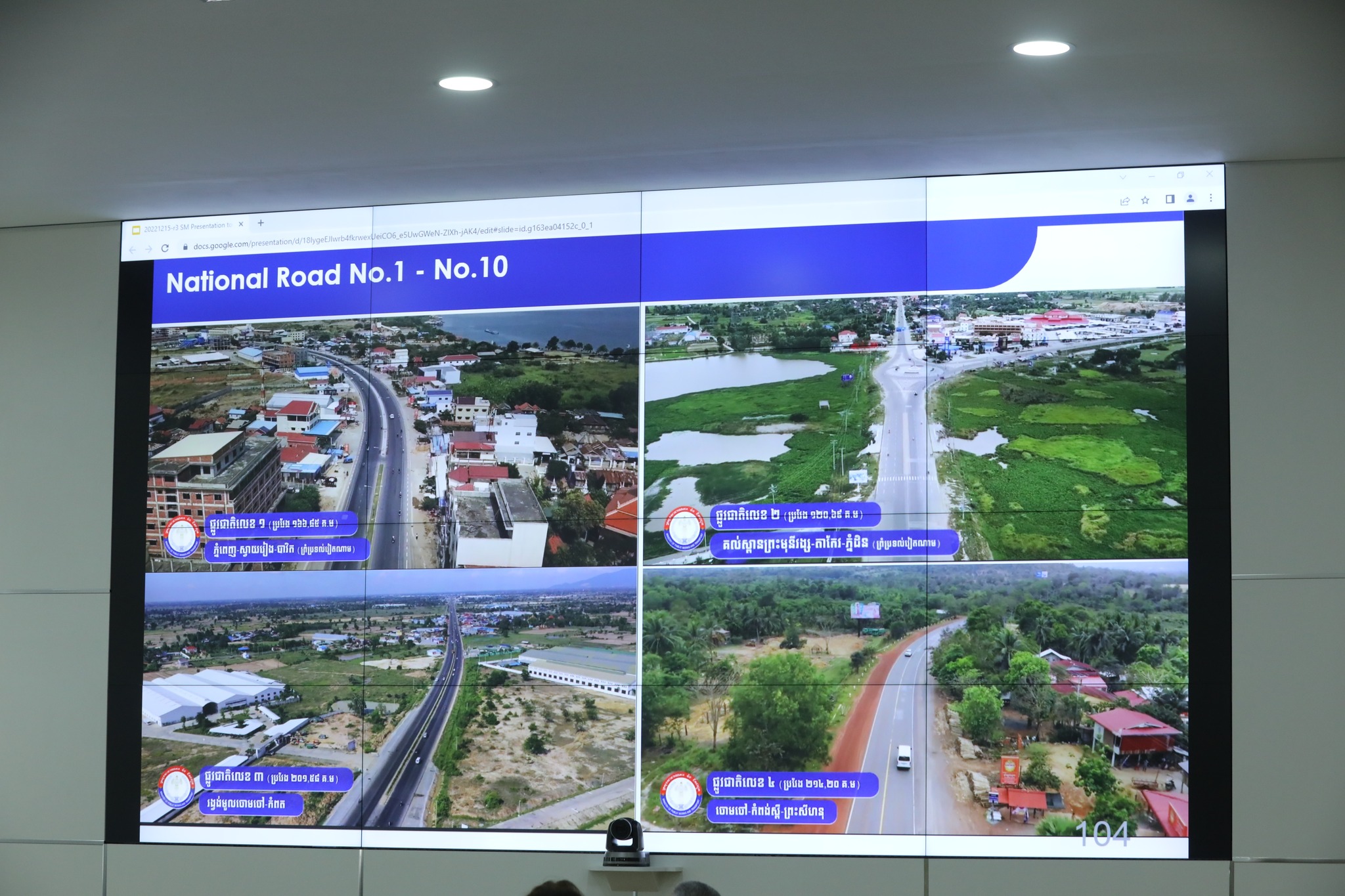 Picture៖ The Ministry of Public Works and Transport 
The meeting will help expand closer ties with major French companies investing in all sectors, including the banking sector. Back to the study of the railway system on the road (Tramways) to be able to study together in order to implement the project in the future.