Admin 0 Comments 201 Views
What is the "CAMBODIA MY 2nd HOME"?
What is the "CAMBODIA MY 2nd HOME"?
The Cambodia My 2nd Home (CM2H) is the only government official program approved and recognized by the Ministry of Interior and General Department of Immigration of the Kingdom of Cambodia to allow foreigners to stay in Cambodia with a Golden Visa of 10 years. CM2H holders​ can apply for a Cambodia passport after 5 years. This is the only official pathway to apply for a Cambodian passport in Cambodia. The CM2H program is open to all countries recognized by Cambodia with a certain investment and financial requirements. Successful applicants do not have any entry or exit restrictions in Cambodia.
What are the benefits of joining "CAMBODIA MY 2nd HOME"?
1. 10-year Golden Visa (And After 5 years the applicant can apply for a Cambodian Passport.) 2. Auto granted KHCA membership for 10 years
3. Cambodia Business Registration, Working Permit, Local Bank Account Opening, and Trust Account Service
4. Apply for a Cambodia Driving License
5. Own an Investment Asset Which is Recognized by the Government of Cambodia.
6. Free 1-year medical insurance, enjoy a year of full VIP healthcare protection
7. Complimentary VIP concierge at the airport
Find out more detail What is the "CAMBODIA MY 2nd HOME"?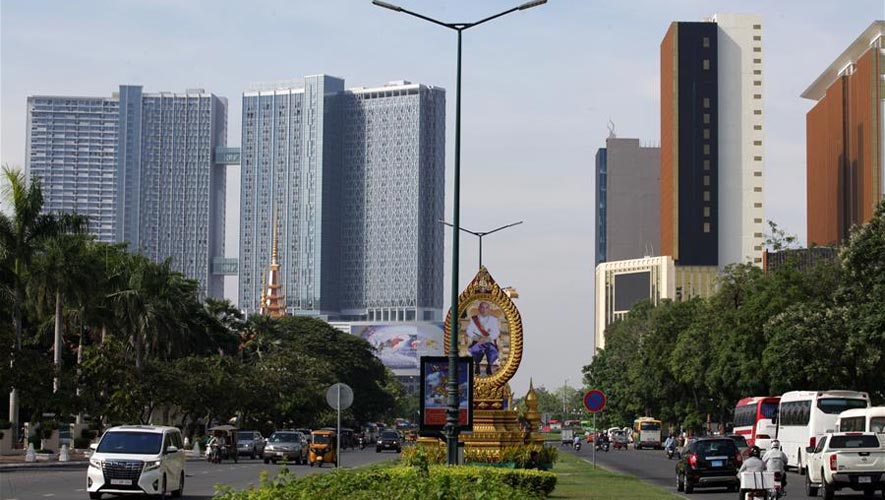 Cambodia My Second Home Application Conditions
1. Government recognition Applicants must be citizens of a country or region recognized by the Cambodian government.
2. Approval Approval by the Ministry of the Interior.
3. Age Must be at least 18 years old
4. Investment capital not less than US$100,000 in Cambodia
5. Real estate projects Own a real estate project approved by the Cambodian government
6. Bank/Trust Account Eligible for personal bank accounts and trust accounts
7. Proof Applicants do not need to submit language proficiency tests or proof of academic qualifications
Cambodia My Second Home Application Process
1. VERIFICATION PROCESS: Fill up the registration form and application form Submit a copy of your identity & background proof
2. APPROVAL PROCESS: Approval Process (approximately 7 days)
3. PREPARATION FOR MOVING: Obtain a visa for staying in Cambodia and obtain the CM2H membership card
4. MOVE TO CAMBODIA: Run a business in Cambodia and obtain a working permit in Cambodia